OUR VISION
​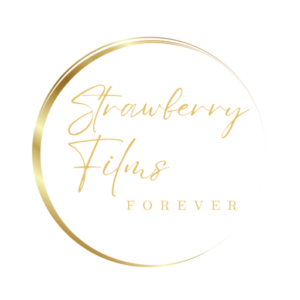 Do you believe in time travelling? Our vision is to bring you back in time.  We are a team of passionate story-tellers and film-makers who are dedicated to capture every detail of your wedding day, to put it in a story that will bring your memory back to life like you are actually there – to see it, hear it and feel again the same feelings that you felt when it happened. We believe that our lives is like flipping the pages of a book where you have to highlight all the wonderful part so you can go back to that part and through a film, you can watch it over and over.
​

WHY STRAWBERRY

Strawberry is heart-shaped and sweet. Our passion is to tell your story by creating a cinematic film with a HEART. As life brings sweet moments, Strawberry Films Forever is passionate to keep those life chapters everlasting because Strawberry Films are Forever.
OUR TEAM
Our team is mainly composed of two camera persons – Ann & Yssa. On the wedding day, depending on the availability, another filming crew member joins the team. The post processing is mainly handled by Ann and by a consultant as another pair of eyes to help her with the creativity department.  Part of our job is to be hopeless romantic at some degree.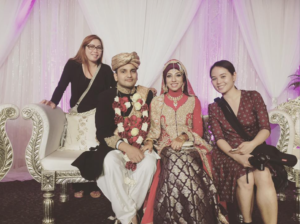 OUR STYLE
Our goal is to produce a film that you would love to watch and rewatch over and over like your favorite movie. We aim to show the love story behind and provide the best cinematography for every single shot.​
YOUR EXPERIENCE
We know the importance of being comfortable and relaxed on your wedding day that is why we make sure to meet and greet with you as much as possible before the wedding. We work stealthly that you won't even notice that we were there but you can guarantee that we will take care of capturing everything with best footage possible and to never worry about it so you can just be comfortable, just be yourself and enjoy your moment.
​
ANN – CREATIVE SHOOTER, PRODUCER, & EDITOR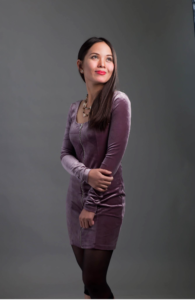 ​Ann handles most of the creative shots, overall production and film editing. Ann used to work as a freelance model for commercial print ads. Working with professional photographers, she became curious about photography and eventually fell in love with it. Her love for taking still images spawned into creating motion pictures when she saw wedding videos of her friends who were getting married all at the same year. In 2011, she filmed her first wedding video and followed by more and more others. She started Strawberry Films Forever in 2013.
YSSA – MAIN CAMERA PERSON
Yssa loves to shoot still images outdoor and portrait photography at her home studio. She knows about proper lighting and composition. She then became passionate in turning her love for photography to videography for more than three years now. Yssa is expert in being the main camera person. She knows what to capture and do the best she can to capture everything.
REVIEWS
Heather & Luke (Bride & Groom Review from Yelp)
"Ann and her crew from Strawberry Films were always where they were supposed to be, and slightly early. It was such a load off to not have to worry about reliability at all, when I had so many other moving parts to plan that day. Also, my husband and I have both commented that we don't remember actually noticing the three person crew almost ever on our wedding day. They are not at all in your face, but managed to get great, personal shots.
We got married just over two months ago, and we have received everything from our package already (The short teaser video was ready within a week and was wonderful!). The turnaround time was crazy fast, and everything is fantastic quality! They break down the prices throughout the process, and remind you when payments are due – in a nice way. Every email that I sent was responded to within a day (and there were a lot), and everything I asked for was done (and there was a lot). I had a couple of ideas I wanted to include, and they really did a great job of incorporating a couple of the best obviously-stolen-from-Pinterest ideas.
Many of our friends and family have said that we have the best wedding video they have ever seen. It's the number one thing people have been talking to me about, and it feels so good every time someone complements it – because we just love it.
We have only positive things to say about our experience with Strawberry Films Forever from start to finish, and would recommend them 110%."
Melissa and Sanjay (Bride & Groom email)
"Thank you so much for making such beautiful videos of our wedding. We just watch the feature film now and it was so amazing! We loved it! We laughed, we cried, and are so happy with the way it turned out! What a beautiful keepsake for us and our families that we can treasure forever. Thanks a million times! All the best!"
Amna & Arsalan(Bride & Groom Review from Facebook)​
"I am coming up on my one year anniversary now and have to take a few minutes to tell you all what a beautiful video Strawberry Films Forever produced for me. Having watched it countless times on my own and with loved ones I have come to realize all the work and dedication that went into it. From my very first meeting with Ann to the end product I was very impressed. Ann is very professional, prompt with replies, asks questions to understand her client's expectations and their personalities. I found that she will listen with open ears and incorporate your ideas. In my case many ideas and expectations. On the wedding day she and her team quietly did their filming, not getting in the way and making sure they were there to capture all the candid moments of the day, from the first look between my husband and I, to the tears in my eyes when I heard my sister speak at my reception and everything in between. Even post-filming, they were quick to turn around the highlight video (less than a week for me) as well as the film in beautiful packaging and were even open to making changes after the first film was finalized. For this I am truly grateful and appreciative. Before choosing Strawberry Films Forever I really did shop around to find something I could afford and a team who would be willing and able create a meaningful and accurate representation of how we all felt that day. With this company you really get what you pay for. I have absolutely no regrets and would highly recommend them if you want to be able to capture and share your memories forever."
​
Mother of the bride Kristyn (Voicemail)
"Hi, I'm not sure if this is the videographer that did our daughter's wedding the past weekend…I hope this is the right number, this is what we have on our file. I had a glimpse of their video on Facebook and oh my God, I got to tell you, my husband and I are absolutely blown away! Oh my God! That is so well done! Ive never seen like it…but I just wanted to tell you that I'm speechless. So good, I'm just like, wow! worth every penny. It's just amazing! I can't believe all the shots you've done at the Winter Club and in the Church. I was just blown away. I just want to let you know. Amazing! Thank you! Bye!"
Joyce and Miguel (Bride & Groom)​
​"OHHH MY GOD!!!  Ate Ann its beautiful!!! Made me cry again 😫 thank you so much its perfect!!! 😍😍😍 thank you!!! I love you ate!!!"
"Thank you so much Strawberry Films Forever Wedding Videographers Calgary😍 for taking all of the wonderful videos.. We will always treasure the memories!! Amazing piece!!!"​
Remy/Lina (Mothers of the Couple)
"This is pure perfection, Strawberry Films! You have earned your mark to add 'Destination Weddings' to your events page. We will always remember the passion and creativity!"
"Kahit ilang ulit ko pa panoorin Ito Hindi ako mag sawa (I can't stop watching it over and over.)
Tokie (Wedding Planner)
​Oh my God Ann you are absolutely amazing! I am truly truly truly happy indeed that we decided to go with you as videographer, this video is breathtaking!  I can't wait for Ben and Nonye to see this, I am sure they will love it even more than I do. Thank you SO SO SO much I love it!  Can't wait to share their comments with you 🙂 🙂 🙂
"Let me start by saying fantastic work! So far, I haven't seen anything so beautiful, you guys are doing an amazing job! After watching two videos very immensely, I already know the theme that I would like. My favorite was Kristy and Jay, but I also loved particular scenes from Luke and Heather's video. So I could see more of Kristy and Jays video and a little mix in there of Luke Heather for our video."
Facebook Comments​
"Wow that highlight video is just amazing!!!! I have watched it a 4958490 times by now!!! We appreciate all your hard work for truly creating a dream wedding video. We will be recommending your work to everyone we know!! Thank you so much."
-Zahra & Umer (Bride & Groom)
​"Loooove the vid!!!! Thank you!! You guys did an awesome job!"
-Kathrina & Joseph (Bride & Groom)
"This looks amazing! Brought tears of joy to my eyes"
-Shelina & Muthu (Bride & Groom)
"Amazing company to work with! They were always on time and very flexible with our requests!"
-Ali & Natasha (Bride & Groom)
"Love this! Absolutely amazing:) it really captures the highlights"
-Larissa & Aldrin (Bride & Groom)
"Thank you SFFW for the beautiful video. Great job!"
-Rowell & Camila
 "Wow! You make fast work. Ryan and I have already watched it, and love the video. Thank you so much for pulling that together  so quickly. Made a nice mid-week surprise :)"
-Madison & Ryan (Bride & Groom)
Couple's Friends Reactions in Facebook
"WOW!!! Goosebumps through out the whole video..everything was so beautiful" -Jen
​"Wow,wow ,wow,this is just awesome!" -Odette
​="I have no words. Just, WOW. " – Sarah
​"Absolutely gorgeous!!!" -Lianne
​"Beautiful!!! What an amazing keepsake of your day" -Sonia
​"Omg absolutely beautiful. Made me teary eye." – Nakita
​"Totally just watched this again at the airport, it got me again, people are staring… Lol. It's just SO BEAUTIFUL!" -Heather
​"This is a wonderful video, a perfect souvenir. Felicitations!" -Denise
​'What a beautiful video of a beautiful wedding!" -Lillian
"OH MY GOD. I cried watching this! SO amazing!" -Victoria
​"Just so many happy tears watching that video! Just the most amazing wedding!" -Stephannie
​"This was AMAZING everything about that day was amazing. I think about it daily!!! " – Jillian
​"Wow!! Tearjerker! It was a beautiful wedding" -Sheila
​"I cried like 4 times watching this! What a beautiful video!" -Tara
​"That video was incredible, not going to lie it made me cry" -Gregory
​"That was freaking beautiful, adorable and heartwarming!" -Christa
​"Wow! Your videographer did an amazing day capturing your special day!" -Jamila
​"So beautiful! Such a nice memory to have forever." -Becky
​"Absolutely stunning!" -Emma
​"Love this!!" – Cassandra
"What a magnificent video! Love it. It was sooo beautiful. " -Karen
​"This is beautiful!!" -Holly
​"Amazing video!! Love it from beginning to end!!" -Karen
​"Thats awesome!" -Tanya
​"Sooo beautiful!!! What an amazing day it was!" -Christy
​"Omg soooo in love with this video!!! " -Chelsey
​"A wonderful memory, very well created! First Class!" -Andrea
​"Wow that was a beautiful video!! Thank you for sharing and making me cry!!! " -Allison
​"I was lying in bed crying all over! BEAUTIFUL!!" -May
​"We loved it immensely!" -Tina
​"Love it…brought tears to my eyes!" -Jane
​"Love!! So perfect!" -Julia
​"I love this! What an adorable video!" -Wendy
​"I absolutely loved the video. It's fabulous! You and your team did an amazing job!" -Kath
​"Exquisite! Absolutely breathtaking!" -Leah
​"What a magnificent video! Love it. It was sooo beautiful." -Anna
​"What a beautiful love story . And they lived happily ever after!!" -Rose
​"I can watch this over and over again !!!!! AMAZING video" -Irma
​"This is really beautiful!!" -Melissa
​"I love that we can watch this and re-live these moments again ! Beauty" -Matt
​"This was amazing. Made me tear up!!!" -Giane
​"This is so great!!!" -Kerri
​"Absolutely beautiful! : )" -Florentina
​"It's awesome! Had goosebumps from beginning to end" -Danica
​"Love it. It truly was a magical day.💕" -Marlene
​"I just wanted to say that you guys are amazing. Never seen something like it. Amazing!"- from an anonymous email
A few words from some of our co-vendors
​"Absolutely beautiful and captured perfectly! Such a pleasure to work with and I hope we are able to team up again in the future" -Jalisse Photography
​"Stunning!" -Final Touches Events
​"Love it." -Solara Resort & Spa Beautiful!
​"Awesome video!" – Cornerstone Theatre
​"I have worked with a lot of videographers with Tkshotz. I recommend
Strawberry films for your wedding needs. They are very creative and respectful to photographers and works along side with our team to capture excellent coverage of the day! I continue referring them!"
-TKShotz Photography