In the early Summer this year, we had the opportunity to film Jana and Ryan's wedding. The couple is not from Alberta nor from Canada but they're from the US. They decided to get married in Banff and invited their beloved family and friends to witness their wedding in this beautiful place because this place is very important to them. The Fairmont Banff Springs was the ideal place to their big day. Having all their friends and family in their most loved most loved place was a blessing from heaven. The view from The Terrace where they had their wedding ceremony is truly dazzling. Even the reception room was splashed in light with mountain sees out of each window. It was the ideal spot for their wedding party.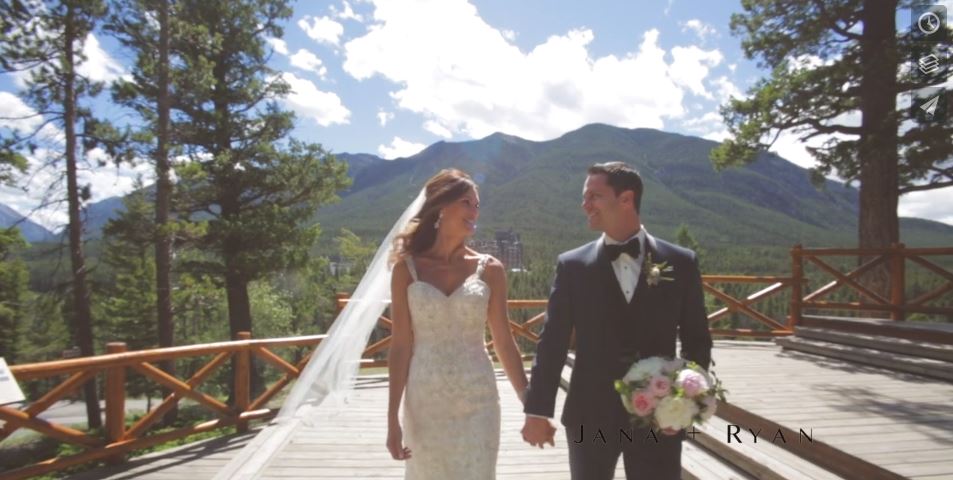 The Fairmont Banff Springs at 405 Spray Ave, Banff, AB T1L 1J4 is a delightful wedding setting in Banff that offers loads of choices for everything from an elopement, a cozy wedding in the mountains to a great assembly hall wedding all year. It is popularly as the Castle in the Rockies and it is a very romantic spot that will make you fall in love when you see it. No wonder it is a popular spot to get married.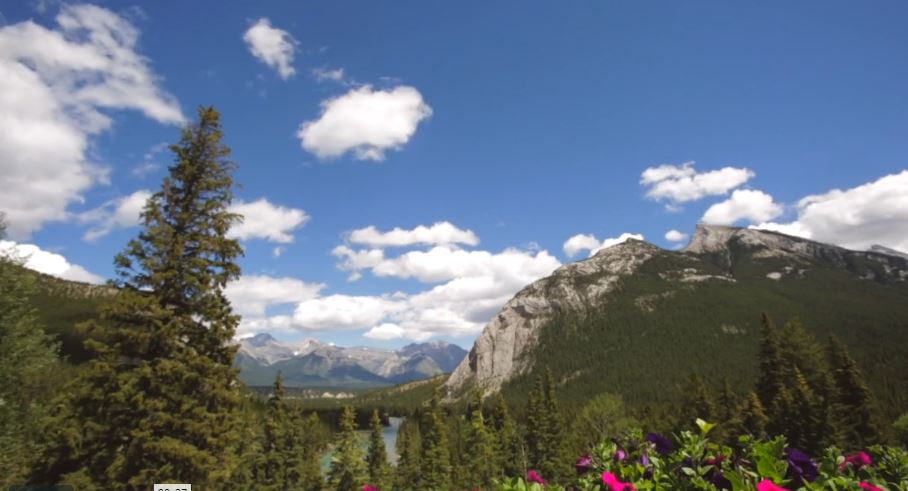 The Surprise Corner which is a 5-minute drive from the hotel is truly a surprise. It was a breath-taking spot for their wedding photos. It was a perfect sunny weather to see the mountains against the splendid blue skies made for some genuinely staggering sceneries.At Fairmont Banff Springs, wedding functions on the open air porch at The Banff Springs offer a magical perspectives of the mountains and the bow stream underneath for guests to admire.
Mount Stephen Hall that seats up to 150 guests while the Cascade Ballroom is the biggest wedding space at the Banff Springs and can situate up to over 300 guests. The beautful glass roofed studio is attached outside of the Cascade Ballroom which is a good spot for having make-up for the bridal party in the morning and the cocktail bar area at the reception. The Alhambra room can situate up to a little over 300 guests as well. The Angus room at The Banff Springs is ideal for small number of guest for up to 30 guests. The Ivor Petrak room at the Banff Springs is more of for a private gathering with large windows to view the lovely mountains.
If you are looking for the best wedding videographer team to film your wedding at Fairmont Banff Springs Wedding email us at strawberryfilmsareforever@gmail.com.Videographer: Strawberry FIlms ForeverPhotograpaher: Geoff WilkingsWedding Venue: Fairmont Banff Springs HotelWedding Planner: Lynn Fletcher Weddings